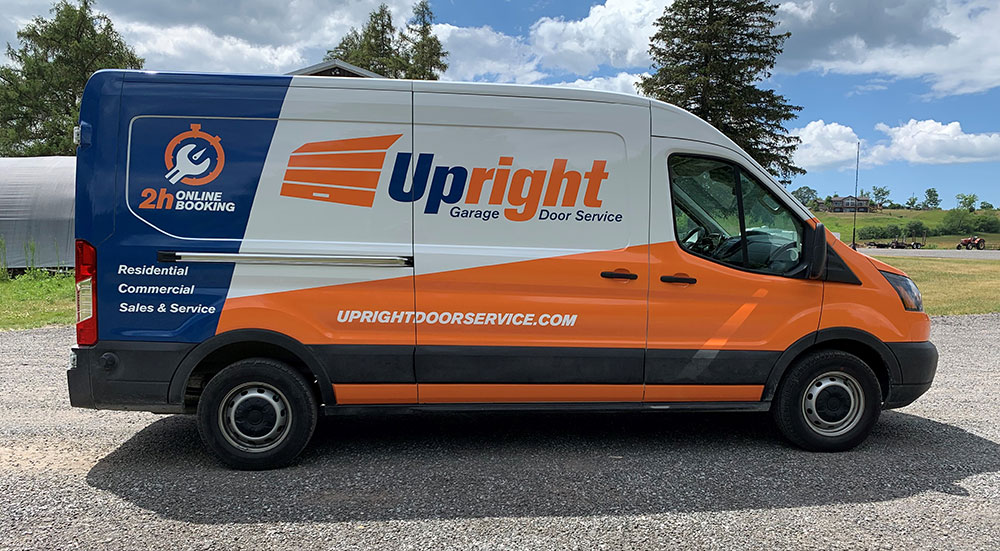 A garage door is the largest moving object in the home. It is a mechanical object involving parts under high tension. An improperly adjusted garage door or automatic door operator can exert tremendous force when the door closes, and can lead to serious injury. For your safety, we highly recommend leaving garage door and operator repairs and installation to trained professionals.
Whether your residential garage door system is in need of repair, replacement, or preventative maintenance, Upright Door Service Inc. can help. We specialize in:
Repairs of residential garage doors and garage door operators.
Installation of new garage doors and new garage door operators.
Preventative maintenance of residential garage doors and operators.
Selecting the Right Garage Door Dealer
Upright Door Service Inc. is an accredited door dealer. We have credentials from the International Door Association (IDA) and the Institute of Door Dealer Education and Accreditation (IDEA). Our technicians are highly qualified, and have the expertise to spot and correct potentially dangerous situations. They are trained in preventative maintenance, installation, service, and repair on residential overhead and garage doors.
We meet the IDA's 5 point checklist of 1.) Experience 2.) Workmanship 3.) Code and Regulatory Compliance 4.) Insurance Coverage and 5.) Financial Integrity.
Our customer's describe us as dependable, trustworthy, and safety-conscious. Contact us today for your garage door needs.
Our service area includes Durham Region (including Uxbridge, Port Perry, Blackstock, Clarington, Ajax, Pickering and Oshawa), York Region (including Newmarket, Aurora, Richmond Hill, Markham and Stouffville) and the east end of Toronto.
We are ready to help you choose the right product for your needs!
Testimonial – Garage Door Repair
"We are very satisfied with your service and will pass along to anyone that might need your services in the future."