About our Garage Door Company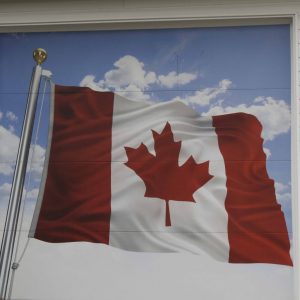 Upright Door Service Inc. is a residential garage door service company that built its foundation on honesty and integrity. We proudly serve Durham and York Region, and have become known for delivering superior quality garage doors and garage door openers, exceptional workmanship, courteous customer service and an overall commitment to excellence.
Upright Door Service Inc. is fully insured, and since its inception, has been a proud member of The International Door Association(I.D.A.), and embraces their Code of Business Conduct. As a member of I.D.A. we are kept up to date with changes to products and standards in the garage door industry.
Our expert technicians respond promptly with fair rates and are able to complete most garage door and opener repairs on the spot. When new product is needed, we offer competitively priced and ultimate quality garage doors and operators. Our experts can offer you personalized advice and help you find the product that best suits your needs.
About Our Accreditations & Credentials
The Institute of Door Dealer Education and Accreditation Seal
The Institute of Door Dealer Education and Accreditation (IDEA) is an educational organization established to meet the informational needs of consumers and the business and accreditation needs of door and operator dealers.
By completing a demanding six-part study course, as well as documenting good business practices and receiving recommendations from others with whom we do business, we have demonstrated our commitment to industry excellence, and as a result, have earned the IDEA Accreditation Seal.
This means you can rely on our knowledge as you make product or service decisions, knowing that we have been vigorously tested and approved in the areas of quality, safety and expertise.
Upright Door Service is an Accredited International Door Association Dealer
Upright Door Service Inc. is an accredited International Door Association Dealer. As proud members of the IDA, we are kept up to date on industry knowledge through its educational opportunities and publications, and we strictly adhere to the IDA's Code of Business Conduct.
IDA's Code of Business Conduct
These are the guidelines by which members of the IDA are guided in their interactions and relationship with their customers, competitors, and employees:
1. Customer Satisfaction
Customer satisfaction should be of utmost importance to IDA members. IDA members should establish customer satisfaction as a top priority, and strive to resolve all complaints in an appropriate manner.
2. Truth in Selling
IDA members should not engage in misleading selling techniques and practices.
3. Responsible Conduct
IDA members should not engage in conduct or business practices likely to discredit the door and access systems industry.
4. Truth in Advertising
Advertising, company and product literature, letters, sales presentations and other communications should be truthful and should not make claims which are misleading, inaccurate, or otherwise misrepresent the company, product, services, pricing or warranties.
5. Safety Compliance
IDA members shall provide a safe working environment for employees and shall comply with applicable safety regulations. In addition, IDA members shall provide information to customers regarding safety features of products and safety precautions to be taken in the safe operation and proper maintenance of a door system.
6. Contracts and Product Services
All proposals and contracts for products and services shall comply with applicable contract law regulations.
7. Sealed Bid Procedures
When the sealed bid process is utilized, IDA members should not seek to obtain price information concerning a competitor's bid or proposal before all bids are opened.
8. Regulatory Compliance

Product installation, service, and inspection services shall comply with all applicable building codes, ordinances, regulations and laws. Products shall be installed in accordance with the specific installation instructions provided by the product manufacturer and applicable product listings.
Upright Door Service is a 5 Star Distributor of C.H.I. Overhead Doors
C.H.I. Overhead Doors
 is a proud supporter of the IDA Accreditation Program. Because of this, they recognize the elite few dealers who have chosen to meet this higher standard, with a 5 Star Distributor designation.
Upright Door Service Inc.
 received approval as a C.H.I. 5-Star Distributor by meeting a list of requirements which include, but are not limited to:
• Full Time Door Business – 
Dealer must be a garage door specialist on a full-time basis.
• Clean Warehouse & Premises –
 Premises must be kept neat and organized.
• Good Reputation – 
Dealer must have a good reputation and business practices within local market.
• IDEA Accreditation –
 C.H.I. recognizes the value of the IDEA Accreditation seal.
Member of Canadian Association of Renovators and Home Services
CARAHS
 is a non-profit occupational health and safety association for self-employed construction business owners and employees.
Why We Are Committed to Community Involvment
Upright Doors in the Community
Upright Door Service Inc is a family owned and operated business located in Uxbridge, Ontario. Owner Alan Fortnum lives in the town, hikes and cycles on the beautiful trails in the community and the surrounding area, and fosters social and economic relationships within the area. Because of his personal involvement within the community, Alan strives to provide the best service possible to his customers.
We believe strong, vibrant communities develop when consumers buy locally, and the local economy depends on it. Parks, financing roads, public schools and walkways, as well as youth sports leagues all benefit as local businesses pay taxes that go to their city and local government. Dealing with, and 
supporting local businesses
 who are dedicated to contributing to their communities helps those same businesses continue to support the various programs and organizations for our children and youth in Uxbridge, Ontario.
Upright Doors' Sponsorships
Upright Doors is proud to sponsor the Uxbridge Soccer Club.
Uxbridge Soccer Club
is a non-profit organization that services over 60 teams a season and directly reaches 4,500 citizens in the community, and is the largest soccer organization in north Durham Region. Their mission is to aid in the development of resourceful and responsible members of their community.

Upright Doors Supports Community Events

Fundraising Events – Upright Doors and owner Alan Fortnum, are dedicated to contributing to local causes and keeping dollars in Uxbridge's local economy, in order to enrich the whole community in which it operates, socializes, and networks with.
Over the years, Alan has joined local leaders, town councilors, and other volunteer community members to take part in fundraising events such as the Elgin Pond Plunge in support of United Way and McHappy Day in support of Big Brothers Big Sisters of North Durham.
2013 Elgin Pond Plunge in support of the United Way.
Uxbridge Fall Fair – Upright Doors takes part in this three day fair which promotes awareness of the significance of the future of agriculture, encourages sustainability in the community and the world, and celebrates rural life and agricultural tradition. Talents and products are showcased in the various agricultural, animal and home-craft exhibits, and the community is brought together to enjoy the family friendly shows and events such as the tractor pull, demolition derby, and the midway.
Networking Groups and Local Associations
Alan is a member of the Uxbridge & Area Networking Group and the Uxbridge Chamber of Commerce. Uxbridge & Area Networking members are home-based and small business owners who meet regularly to build a network of business connections. Sharing ideas, knowledge and experience allows us to help each other succeed in business endeavors.

We are ready to help you choose the right product for your needs!
Testimonial – Great Example of Small Town Values
"I've used this service twice now and have been completely pleased. The last time when my garage door opener was broken. Received a call back very quickly and had the service guy (Jim) at my house the very next day. Excellent reliable and professional service. I couldn't be happier with them. A great example of "small town" values."